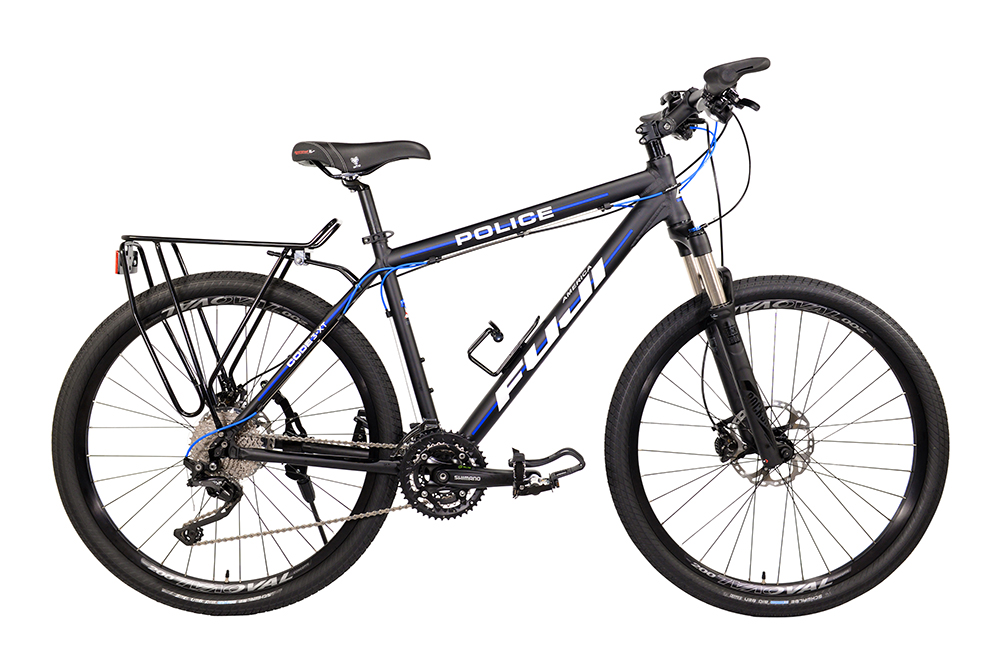 The Bike Patrol Unit at the Cumberland County Sheriff's Office consist of multiple Bike Certified Officers. These officers must attend a Police Training Bike Certification Course. The course consists of maneuvering in tight spaces, going up and down steps, riding through rough terrain and coming to sudden stops.
The advantages of a bicycle police officer is to be proactive which includes the ability to traverse congested roads, pursue fleeing suspects through a variety of environments, and quietly monitor or follow suspects. Many officers recognize the obvious advantage of performing their duties on a bicycle. The ability to arrive on a crime scene first or sneak up on individuals engaged in criminal activity makes bicycle police instrumental in patrolling the downtown areas of cities. Bicycle patrols also provide greater visibility and accessibility in crowded areas allowing officers to immediately respond to emergencies. All bicycles are equipped with lights and sirens just like a patrol car.
We use our bike patrol units for multiple things. We attend special events that may be congested with crowds, which allow quicker access to emergent situations. We also patrol the townships and local municipalities. Our officers have a bike patrol uniform that slightly differs from the standard daily uniform. They also have to wear a certified bicycle helmet as part of their bike uniform.
Community Policing becomes a lot easier to do as the bike allows for interacting with the community as we are more approachable on a bike instead of a patrol car. The officers can stop and engage with the community. Bike Patrol officers engage with the children in the community as the children tend to find the bike and all its equipment very interesting.