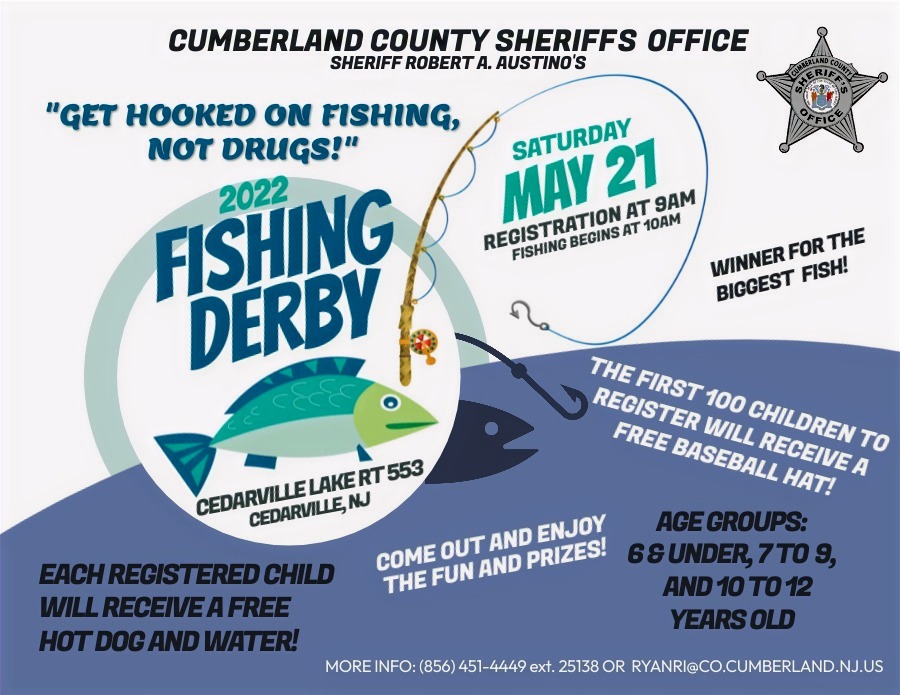 The "Get Hooked on Fishing, Not on Drugs" fishing derby has been an annual event hosted by the Cumberland County Sheriff's Department forover 10 years now. The fishing derby was created to bring families together to enjoy a positive day of fishing. The derby has always been FREE, but has only been that way because of the generosity of our community members and local businesses.
At this year's event, there were over forty excited children who spent the day fishing and nine of those lucky children received trophies. The really exciting thing was that every child walked away with a prize. The look on these children's faces was so memorable that it made your heart melt. Everywhere you looked, children were running around with smiles grinning ear to ear. You also can't imagine the pride they felt, holding a fish that they caught all by themselves. It was really AMAZING.

A free Fishing Rod, water bottles, hot dogs and beverages was given to all the registered children. A program of this size couldn't be accomplished without the help from our local community members, businesses and civic organizations. We would like to thank all of the businesses and organizations that donated to this worthy cause.
2023 date coming soon!!!