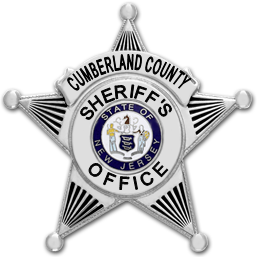 The Cumberland County Internal Affairs Unit is committed to ensuring that law enforcement services are provided in a fair, effective and impartial manner. The employees of the Cumberland County Sheriff's Office are held to the highest standards of conduct and are expected to respect the rights of all citizens. The Internal Affairs Unit is guided by the New Jersey Attorney General's Internal Affairs Policy and Procedure. The Unit accepts and investigates all complaints of agency or employees and sworn personnel alleged misconduct or wrongdoing from any citizen, agency employee or any other sources, including anonymous sources. The sworn member conducting an investigation of any allegation of misconduct shall strive to conduct a thorough and objective investigation respecting the rights of the principal, any other law enforcement official, and all members of the public.
Prevention is the primary means of reducing and controlling misconduct. To that end, it is the policy of this Office to discover and correct organizational conditions which permit the misconduct to occur.
The Cumberland County Sheriff's Office operates in accordance with the New Jersey Attorney General's Guidelines on Internal Affairs Policies and Procedures.
The Internal Affairs Unit can be reached at
(856) 451-4449 extension 25100
Major Discipline Reports
Professional Standards Annual Public Summary Reports
To email in an Internal Affairs complaint, send to: ccsointernalaffairs@co.cumberland.nj.us
INTERNAL AFFAIRS COMPLAINT FORMS AND INFORMATIONAL SHEETS
📂ARABIC VERSION: Internal Affairs Citizen Complaint Form
📂ARABIC VERSION: Internal Affairs Informational Sheet
---
📂CHINESE VERSION: Internal Affairs Citizen Complaint Form
📂CHINESE VERSION: Internal Affairs Informational Sheet
---
📂ENGLISH VERSION: Internal Affairs Citizen Complaint Form
📂ENGLISH VERSION: Internal Affairs Informational Sheet
---
📂HAITIAN VERSION: Internal Affairs Citizen Complaint Form
📂HAITIAN VERSION: Internal Affairs Informational Sheet
---
📂HINDI VERSION: Internal Affairs Citizen Complaint Form
📂HINDI VERSION: Internal Affairs Informational Sheet
---
📂KOREAN VERSION: Internal Affairs Citizen Complaint Form
📂KOREAN VERSION: Internal Affairs Informational Sheet
---
📂POLISH VERSION: Internal Affairs Citizen Complaint Form
📂POLISH VERSION: Internal Affairs Informational Sheet
---
📂PORTUGEUSE VERSION: Internal Affairs Citizen Complaint Form
📂PORTUGUESE VERSION: Internal Affairs Informational Sheet
---
📂SPANISH VERSION: Internal Affairs Citizen Complaint Form
📂SPANISH VERSION: Internal Affairs Informational Sheet
---
📂TAGALOG VERSION: Internal Affairs Citizen Complaint Form
📂TAGALOG VERSION: Internal Affairs Informational Sheet
---
📂VIETNAMESE VERSION: Internal Affairs Citizen Complaint Form