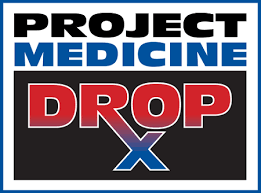 Project Medicine Drop Box
Do you have prescription drugs that are outdated or are no longer needed? Are you looking for a way to dispose of them in a safe and legal manner?
The Cumberland County Sheriff's Office has the solution.
Located at 220 N. Laurel St. Bridgeton, NJ the Cumberland County Sheriff's Office has a drug disposal collection box that is accessible to the public for disposal of prescription drugs Monday through Friday from 8:30am to 4:30pm.
Items that ARE accepted:
Prescription drugs
Over the counter medications
Vitamins
Patches
Samples
Pet Medications
Items that ARE NOT accepted:
Needles / syringes
Inhalers
Chemotherapy medications
Liquids and ointments
Aerosol cans
Thermometers
**Please Remove ALL LABELS from medications before placing in Project Medicine Drop Boxes.
Click here more information.