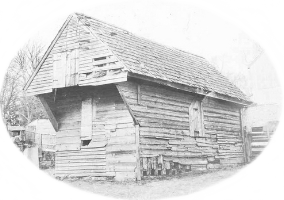 The office of the Sheriff in Cumberland County dates back to the birth of the county itself in January 1748, when the county of Cumberland was carved out of the southern portion of Salem County. The county of Salem was one of the counties comprising the West Jersey Province. The Assembly established an act creating Cumberland County on January 19, 1748.
The Duke of Cumberland was given the parcel of land as a reward for his victory at Culloden, over Prince Charles. The first meeting of the justices and freeholders was to address the building of a jail and courthouse. This meeting was held on March 25, 1748 and Ananias Sayre, the first appointed Sheriff of Cumberland County, was instructed to build the jail.
The Act of 1747 required that all Sheriffs be residents, own property in the county and have the authority to vote. There were nine appointed sheriffs up until 1776, a span of twenty nine years. Prior to the revolution, Sheriff's were appointed by the Governor and Council for three years or at the pleasure of the Governor. After the Revolution the office of Sheriff became an elected position. A Sheriff could only hold office for three years in succession. Today's Sheriffs are elected for three year terms and may succeed themselves.
Our most recent Sheriff, Robert A. Austino, Elected in 2008, plans to take the Sheriff's Office into a new era of law enforcement.
Eighty Sheriffs have served to date. To see a complete list of names and dates of Sheriffs Click here.