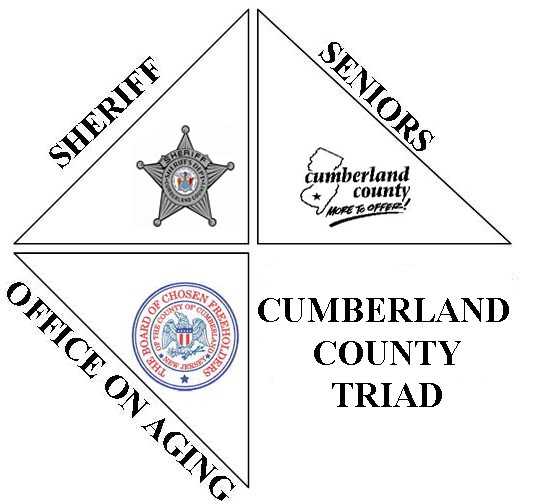 Triad is a crime prevention and safety program for people over 55 aimed to teach older adults ways to prevent becoming a victim of crime. Triad seeks to build partnerships between senior citizens and law enforcement to share information on how seniors can avoid becoming victims of crime and enhance the safety and quality of their lives.
Triad is not a program; it's a partnership between senior citizens and law enforcement. Both groups benefit the community by sharing goals, desires, information and resources.
The main purpose of the law enforcement involvement in Triad is to advise the S.A.L.T. Council about the latest frauds and scams being tried in the community, as well as any crime prevention tips they may have to offer.
SALT Council
A SALT Council is a group of community representatives—similar to a PTA—that meet and implement programs and activities intended to make older adults in the community safer. SALT stands for Seniors and Law Enforcement Together.
Each geographic locale can start its own SALT Council. For instance, Downe Township can start a council, and Fairfield Township can start a council. Larger areas such as Vineland can start councils in Center City and East Vineland or wherever needed.
The SALT Councils give you a voice in what topics will be discussed in your Triad meeting. You meet as often as you see fit, but preferably monthly. You should establish your own method of doing business (e.g. elect officers, have one spokesperson) and will meet with a Sheriff's Office representative at your monthly meetings and prior to the beginning of the next Triad meeting.
Please consider organizing a SALT Council in your community today. Complete the application to be a member of your SALT council and a Sheriff's Office representative will contact you.